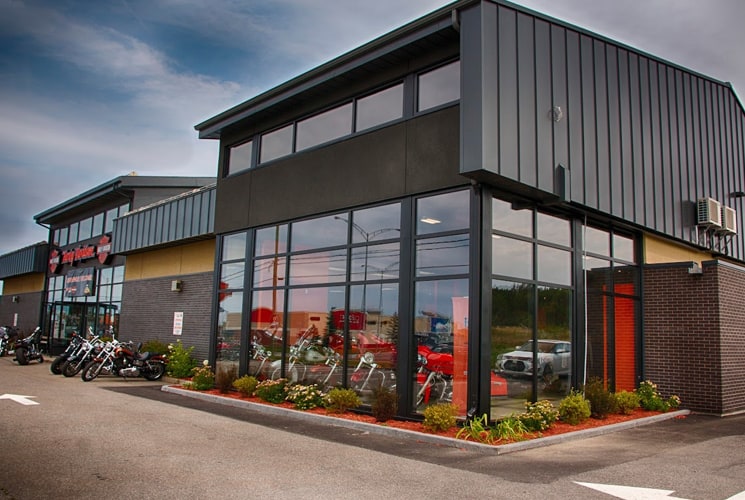 In the Bas-Saint-Laurent region, fans of the Harley-Davidson® brand know which dealership to turn to when they're looking for high-quality products and the best possible service: Harley-Davidson Rimouski. This dealer has been spreading the Harley legend in the greater Rimouski area and throughout eastern Quebec since 2010.
Our team of experts is constantly striving to ensure that we offer service based on the highest standards. That's because a Harley-Davidson® motorcycle isn't just any old bike but a vehicle that requires the best possible care! Indeed, we are talking about a legendary and iconic vehicle that never fails to fascinate and inspire its fans!
Since 1903, the Harley-Davidson® legend has continued to grow. The story of this manufacturer that built its first bikes in the kitchen of Arthur Davidson's mother (with William Harley), then in the garage of their friend Henry Melk in Milwaukee, has always been synonymous with quality, innovation and prestige.
This bike is also distinguished by its design and especially the sound emitted by its famous engine! At Harley-Davidson Rimouski, we honour the legend by offering high-quality products that are faithful to this famous brand!
If you would like to be part of the "Harley-Davidson®" legend, come see us at Harley-Davidson Rimouski. With a little luck, you will not only find the motorcycle of your dreams but will also be able to chat with our spokesperson, humourist Michel Barrette!